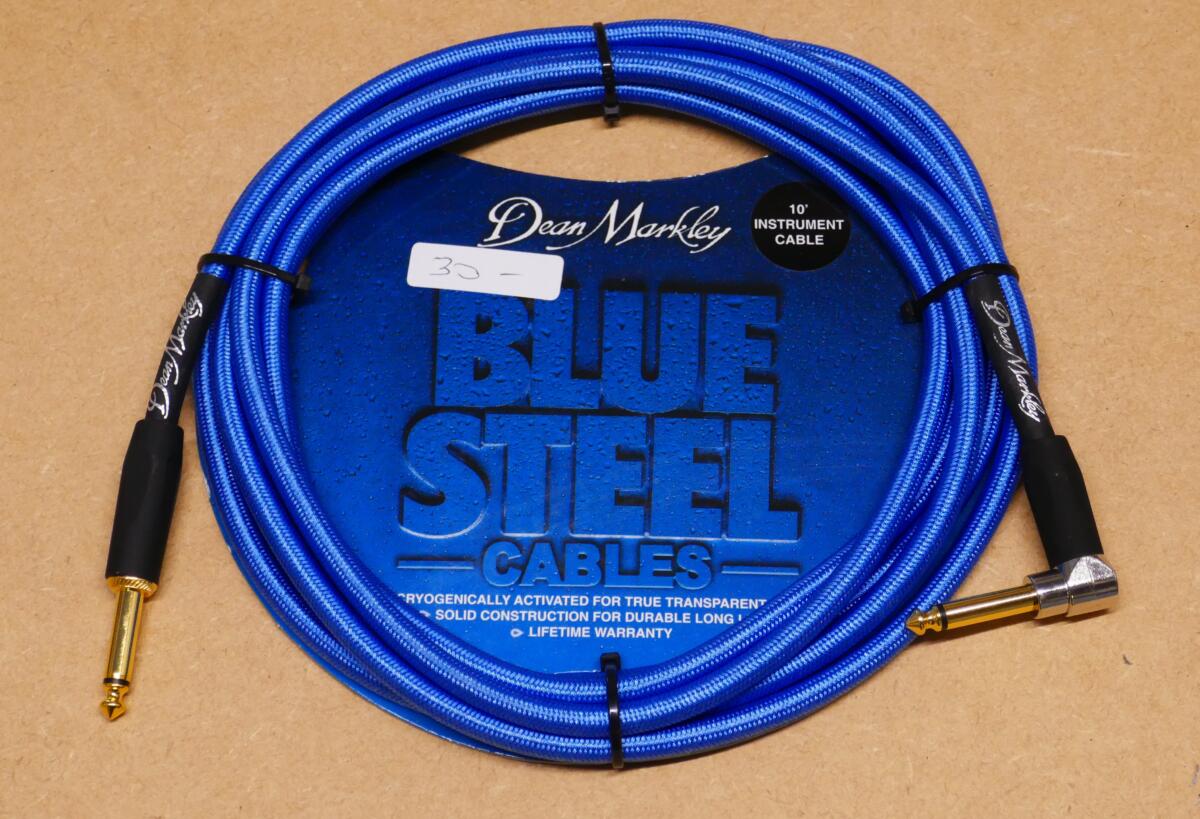 Click on a photo to view larger image and slideshow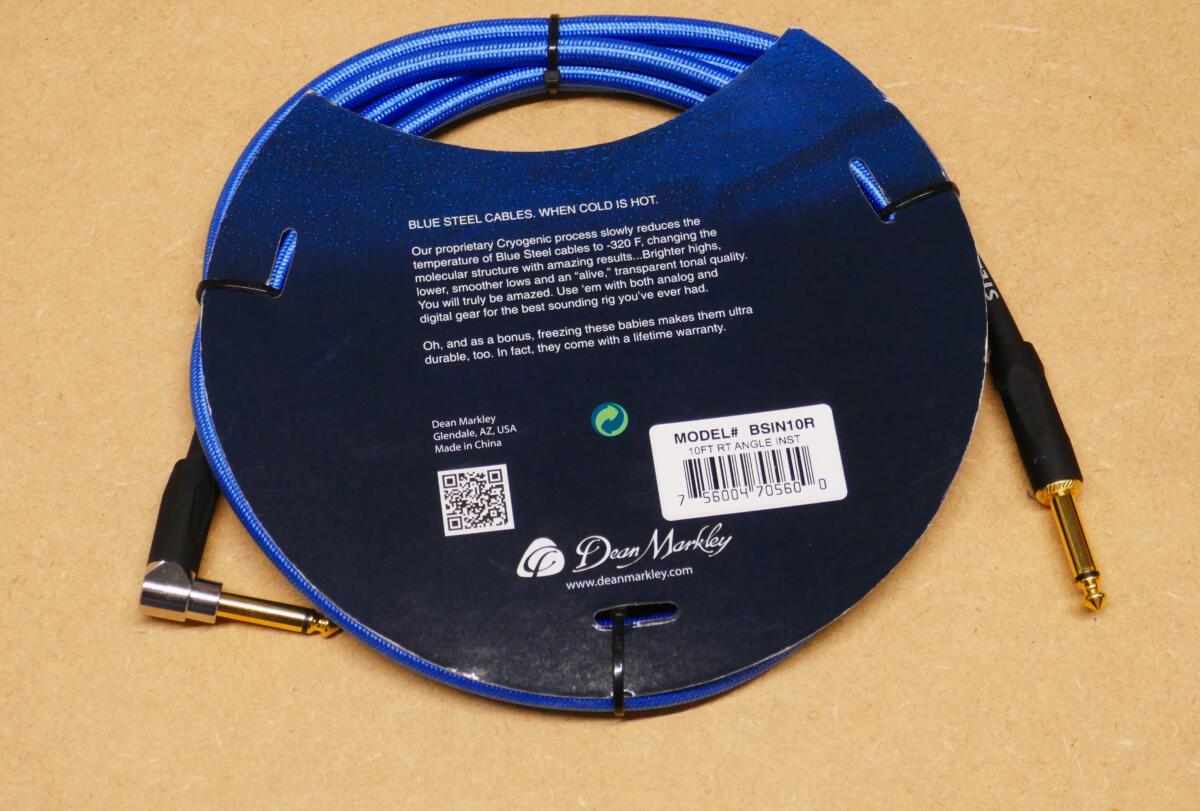 Only a handful available in stock of these excellent Dean Markley 10′ Blue Steel Guitar Cables – With  straight + right angled plugs – Available at £30 + £2 UK postage
Use mail order link below to order – Quote DM10SR on the stock code order form
Here is what Dean Markley say about them
10 Ft. Instrument Cable, Blue Woven,  Cryogenically Treated, High Performance
BLUE STEEL CABLES. WHEN COLD IS HOT.
Using our unique process, we cryo treat Blue Steel instrument cables with a quick blast of liquid nitrogen, changing their molecular structure with marvelous results. We're talking brighter, more alive, transparent tonal quality across the entire range, so you hear every note crisp, clean and clear.
Blue Steel cables conduct sound with less hum and ancillary noise and no distortion. Try them head-to-head with any other cable and you'll hear the difference right away. Use 'em with both analog and digital gear for the best sounding rig you've ever had.
EXPRESS MAIL ORDER - click here for card payment & additional delivery info
For additional product info, to arrange a showroom visit + viewing, or indeed any other questions, then please do not hesitate to contact me.
Call: 01335 345777 or email: mark@guitars4you.co.uk. Please note that showrooms visits are strictly by appointment only.
Please read below
Guitars4You is not another corporate high street guitar store - My selection of premium grade guitars is about quality not quantity. Every guitar has been selected, inspected and approved by me, with particular attention to the set-up and playing performance. Every sale, phone call, email and mail order transaction is handled by me. A journey that is now over 40 years old, has fuelled my knowledge, experience, love, devotion and passion for exceptionally fine guitars.